نویسنده: Bakhtiari، Hoda؛ Shahrivar، Zahra؛ Tehrani-Doost، Mehdi؛ Mahmoudi Gharai، Javad؛ Shirazi، Elham؛
Background: Various cognitive dysfunctions are reported in children and adolescents with bipolar disorder (BD)
دانشگاه علوم پزشکی مازندران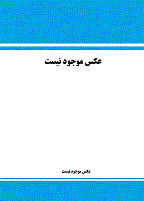 چکیده:
Background: Various cognitive dysfunctions are reported in children and adolescents with bipolar disorder (BD) in manic, depressed, and euthymic phases. Among these deficits, the findings related to visual memory are more inconsistent. Objective: Given the limitations and inconsistencies, we aimed to compare visual memory in the euthymic phase of BD with a typically developing group. Methods: Thirty 11 to 18 year old inpatients with bipolar manic episode were compared with 30 normal youths regarding their visualmemory. The Kiddie schedule for affective disorders and Schizophrenia-Present and lifetime were used to confirm the diagnosis and comorbidities. Conners Parent Rating Scale (CPRS), Young Mania Rating Scale (YMRS), Children Depression Inventory (CDI), and Raven's Progressive Matrices (RPM) were conducted to evaluate attention-deficit hyperactivity, manic, depressed symptoms, and IQ respectively. Paired Associates Learning (PAL) and Pattern Recognition Memory (PRM) taken from the Cambridge Neuropsychological Test Automated Battery (CANTAB) were used to assess visualmemory for both groups. Adolescents withBDperformed these tasks when entered the euthymic phase of the disorder. Results: The 2 groups did nothave any differences in their age, gender, andIQ.Most PALandPRMscores were poorer (nonsignificant) in theBDgroup compared with theTD participants. ThePRMmeancorrect latency score was higher in theBDindividuals withADHD compared with both the non-ADHD and the Typically Developing (TD) adolescents (P = 0.01 and P = 0.02, respectively). Conclusions: Youths with euthymic phase of BD suffer from some visual memory problems. These deficits may be related to comorbid attention deficit hyperactivity disorder.
کلیدواژه ها:
Adolescent ،visual memory ،Bipolar ،Euthymia
دریافت فایل ارجاع :
برای مشاهده محتوای مقاله لازم است وارد پایگاه شوید. در صورتی که عضو نیستید از قسمت عضویت اقدام فرمایید.