نویسنده: LungWong، Daniel Teck؛ Chan، Lai Fong؛ Wahab، Suzaily؛ Sulaiman، Aqmar Suraya؛ Zurrusydi Zainuddin، Muhammad؛ Yee Lee، Voon؛ Maniam، Thambu؛
Introduction: Blood-injection-injury (BII) phobia is a common anxiety disorder that is non-fatal in most cases
دانشگاه علوم پزشکی مازندران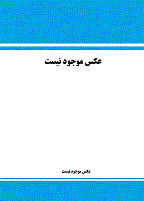 چکیده:
Introduction: Blood-injection-injury (BII) phobia is a common anxiety disorder that is non-fatal in most cases. Nevertheless, BII phobia in pregnancy can pose intricate medico-legal management issues. Case Presentation: A 24 year-old post-term (40 weeks + 9 days) primigravida refused induction of labour because of BII phobia, thereby presenting a serious obstetrical dilemma due to the precarious balance between patient's autonomy and the pressing risk of intrauterine death. Caesarean section was successfully performed after sessions of urgent graded exposure therapy. Conclusions: This case highlights the importance of close multidisciplinary teamwork.
کلیدواژه ها:
pregnancy ،blood ،injection ،Injury Phobia ،Graded Exposure Therapy
Graded Exposure Therapy ،Injury Phobia ،injection ،blood ،pregnancy
دریافت فایل ارجاع :
برای مشاهده محتوای مقاله لازم است وارد پایگاه شوید. در صورتی که عضو نیستید از قسمت عضویت اقدام فرمایید.