نویسنده: Honarvar، Behnam؛ Bagheri Lankarani، Kamran؛ taghavi، mehdi؛ Vahedi، Ghasem؛ Mortaz، Esmaeil؛
Invasive fungal infections (IFIs) are among the life-threatening issues in patients with impaired immune syste
دانشگاه علوم پزشکی مازندران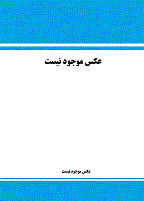 چکیده:
Invasive fungal infections (IFIs) are among the life-threatening issues in patients with impaired immune system. High administration of antifungals in these patients imposes a heavy economic burden on the national health system. In addition, despite the usually expensive antifungal regimens, the mortality rate due to fungal infections is still high, resulting in the loss of hundreds of lives per year. Survival rate is an indicator of the success of national healthcare policies. Early diagnosis of IFI is critical because any delays may be fatal. The weakness of the old-fashioned culture-based diagnostic methods lies in their time-consuming laboratory procedures. To overcome this problem, several diagnostic approaches have been developed to facilitate the early diagnosis of invasive candidiasis as the most prevalent IFI. These methods are based on the detection of serologic and molecular footprints. However, nowadays, antibiotic resistance and proper and cost-effective use of antibiotics are given special attention in national healthcare policies. The instructions for controlling these indices have been collected under the name of antibiotic stewardship. The present review study was targeted toward providing insight into novel diagnostic biomarkers and antifungal stewardship programs. The simultaneous investigation of these two issues facilitates the achievement of a novel health policy for the treatment of systemic candidiasis in immunocompromised patients.
کلیدواژه ها:
Antimicrobial stewardship ،Antifungal agents ،Biomarkers ،Candidiasis ،Invasive fungal infections
دریافت فایل ارجاع :
برای مشاهده محتوای مقاله لازم است وارد پایگاه شوید. در صورتی که عضو نیستید از قسمت عضویت اقدام فرمایید.