نویسنده: Sookaromdee، Pathum؛ Wiwanitkit، Viroj؛
Background: Pleural effusion is an important problem in chest medicine. This problem might be seen in several
دانشگاه علوم پزشکی شهید بهشتی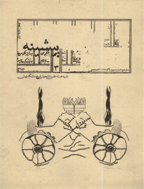 چکیده:
Background: Pleural effusion is an important problem in chest medicine. This problem might be seen in several conditions including tuberculosis and cancer. The differential diagnosis between tuberculous effusion and other effusions usually requires a good diagnostic test. The advance metabolomics approach is mentioned for the usefulness for differential diagnosis. The important consideration is on the effect of background metabolic alterations of the patients. Methods: The authors hereby assess the effect of background diabetes mellitus on the metabolome in tuberculous effusion. The common specific metabolome between tuberculous effusion and diabetes is searched for. The simulation to assess the confounding and overlapping effect of metabolome in diabetes to tuberculous effusion is done. Results: The only one identified common metabolome is citric acid. According to the simulation, there is a significant confounding and overlapping effect of citric acid in diabetes to tuberculous effusion. Conclusion: Diabetes might interfere with the use of citric acid as a metabolomic biomarker for tuberculous effusion.
کلیدواژه ها:
diabetes mellitus ،Tuberculosis ،Citric acid ،metabolomics ،effusion
دریافت فایل ارجاع :
برای مشاهده محتوای مقاله لازم است وارد پایگاه شوید. در صورتی که عضو نیستید از قسمت عضویت اقدام فرمایید.